Really Old Reviews to be Updated Some Day!

Richard Berge, Producer "The Island President" [Actual Films]
For The Island President, we had some concerns about embarking on a new post work flow, and we fortunately ended up in very good hands at ZAP. Kim Aubry and his team at ZAP took us through the complex post process in a way that freed us up to focus on creative decisions. From prepping archive material that ran the gamut format-wise (with a lot coming from problematic, low quality cell phone video) to hooking us up with the terrific colorist Leo Hallal, and guiding us through DCP, festival delivery, and a dhivehi-subtitled version for the premiere in the Maldives, ZAP turned out to be an experienced post supervisor as well as valued post facility. Kim Aubry and ZAP advised us in ways we can't enumerate, and continue to do so.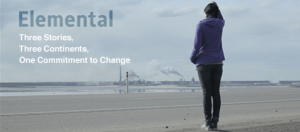 Emmanuel Vaughan-Lee, Director "Elemental" Go Project Films
Having shot Elemental on the Canon 5DMKII we had some concerns about the online and grading process, not to mention how it would look blown up on the big screen. The camera gets a great image, but has a lot of limitations when it comes to color. Luckily we ended up at ZAP in the very capable hands of Kim Aubry and his team, including the extremely talented colorist Leo Hallal. Team ZAP did a great job with our online edit, allowing us to focus on the creative process of grading the film with Leo, a thoroughly enjoyable process that yielded great results. Needless to say, we were very happy with how the film looks on the big screen (it recently played in an IMAX screen at the Austin Intl Film Festival and looked great!)
ZAP has since handled all our deliverables for festivals and for our distributors including DCP for our theatrical release. Everything they've done for us has been professionally executed and rigorously checked. When they do something you know it's done right. For me they are the only post facility in the Bay Area I'll use.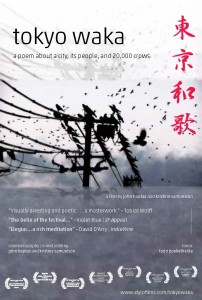 John Haptas and Kristine Samuelson, Producer-Directors "TOKYO WAKA"
We studied Japanese, spent six wonderful months living in Tokyo and shooting, and then, after fashioning a 63-minute picture lock, confronted the challenge of finishing. Luckily, after a very strong recommendation from friends, we visited ZAP, entrusted our project to Kim, and we couldn't be more pleased that we did.
Kim and Ri Crawford, the multi-talented online editor, used ZAP's Dark Energy software to up-convert our motley array of archival sources (surveillance camera material, lo-rez WMV, etc.) with great results. Switching hats, Ri then applied his graceful AE skills to our stills. Since our film—all in Japanese– is filled with subtitles, Kim introduced us to a consultant who helped with fonts for all the text on screen. Kim and Ri are talented, professional, and technically expert, and were able to assist with everything that we needed. Color grading is primary among post tasks, and it was a memorable experience at ZAP. We worked with the marvelous Leo Hallal, based in Rio. We knew we wanted an unusual look for our footage, and after discussions with Leo, he sent us five different—and provocative– treatments of a series of sample images. After feedback he then proceeded to a test grading of several minutes of the film, and, the dialectic progressing, he did the whole film, with a couple rounds of tweaks completing the process. Kim and Ri were actively involved the whole way. The end result exceeds what we thought was possible.
Kim's deep roots in the film community brought us to Pete Horner at Skywalker, who, during a fascinating week, enriched our synch, foley, and FX, and wove it with Todd Boekelheide's great score into a lovely 5.1 soundtrack. Besides mastering the film to HDCam and DigiBeta, Kim and Ri provided us with an excellent downconvert for a DVD master, noticeably better than what NLE software provides.
Throughout this process, we got advice and suggestions of all kinds, technical and non-technical, and just support in general. Kim was wholly sensitive to what we were trying to do and he marshaled his resources to help us do it. And, important for independent filmmakers, ZAP's services were very reasonable. Now it's our job to push TOKYO WAKA out into the world, but ZAP is an integral part of it.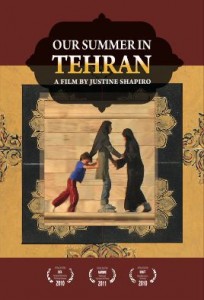 Justine Shapiro, Director "Our Summer in Tehran" [Promises Films] and Co-Director "Promises" (2001)
After almost 5 years of fundraising/researching/fundraising/ shooting / fundraising / translating / fundraising/ editing / fundraising / and shlepping back and forth to Tehran, I never imagined my documentary film – Our Summer In Tehran – would ever find itself in "post-production"!
This phase of production represents both the birth and the death of the film. The t's are crossed, the i's are dotted and there's no going back. There's a lot of pressure because a bazillion decisions must be made during a short, intense, and costly post-production phase: whether it's color grading, font choice for subtitles and text, graphics, layout for the credit roll, art for the main title sequence, animation, timing… no matter how bad the hangover, or how awful my period cramps –I will have these two weeks, and only these two weeks, to make these decisions, that I will have to live with, for the rest of my life.
When faced with such a profoundly daunting task, all I want is to find myself in a post-production house that has my back, holds my hand, anticipates 'issues', organizes work-flow and offers options. I want to be around people who are familiar with the terror I feel inside, and with patience, understanding and humor, embolden me to express my most clear and creative self.
Kim Aubry and Ri Crawford are a dynamic duo. Kim comes from a deep film culture and is always quick to provide a story from the field that puts my own situation into broader context. He patiently explains the complicated technicalities, so that I actually understand what he's talking about. And whenever I am vexed over really dumb but very important things (like subtitle fonts, speed of the credit roll, how to graphically introduce the families) Kim and Ri patiently offer options. One of the many reasons I enjoy working with Kim and Ri is because I trust their aesthetic, their reasoning, their opinions. They respect my ideas, and always offer options that might better realize my vision.
Ri is a master at After Effects and at animation. To treat a scene in the film that plays clips from the TV travel show that I used to host, we looked at many possible TV sets in which to superimpose the clips. None of these TVs felt 'right'. Ri solved that problem by animating/creating a TV that worked perfectly; to more elegantly introduce the families that I meet in Tehran, Ri created an elegant montage of photographs with names written across the top of the photos; Ri and Kim patiently sorted through 40 paisley images to find the right one to 'fill' the letters that spelled out the main title sequence. These are just among the few creative and problem solving contributions that Kim and Ri made to my film. And because my film is crafted in a subtle and lyrical way, all these 'little things' add up to what I think is a much improved film.
I never thought I could actually enjoy post-production, partly because raising the money to fund post-production in this financially depressed economy, was (and is) very difficult. However Kim and Ri were exceedingly generous with their time, and the cost of post-production made absolute sense to me. Kim is extremely clear about costs and overages. Money was never an uncomfortable topic of conversation.
Kim and Ri are a pleasure to be with, they are articulate and communicate skillfully. I never felt that I was in a grey area with ZAP. Kim always made sure to clarify what we wanted to accomplish with each day and what we wanted to accomplish moving forward.
I swear I'll never make another film, but if I do, I'll go back to ZAP.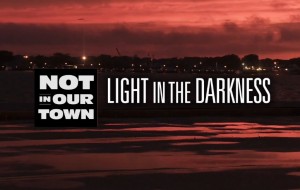 Patrice O'Neill, Producer "Not in Our Town" – Executive Director, The Working Group, Oakland, Ca.
Let's face it, there is always drama in post production, but if you want it to be mostly the uplifting kind rather than a tragedy, I highly recommend Zoetrope Aubry Productions.
The post production drama for Not In Our Town: Light in the Darkness began with a nightmare inducing statement that is particular to filmmaking in this wretched transition period between tape and digital recording. I'll never forget the moment when Kim Aubry showed me some squishy looking moves on the screen and calmly said, "Your footage is broken, do you have access to the original files?" Hyperventilation followed. Producer Adrienne Calo tried to remain calm as well, especially when we learned that TWENTY PER CENT OF THE FOOTAGE was affected. I'm sure Kim could explain this better than I ever could because all I heard was "downloaded incorrectly, codec, rate, broken, not sure it's fixable, broken, did you keep the original footage, broken, PBS specs. " In 2008 when we started this film, we were smart enough to keep backups of the footage, but could never have afforded to keep the original files.
We spent a week at ZAP, and it was the best post production experience I've had in twenty something years of filmmaking.The color correction was beautiful. We had some last minute content changes to the film that our lawyers recommended– and they were completed perfectly, quickly, and with no drama. When we needed something, Kim was always accessible, and worked to fit us into their schedule. Ri, Leo and Kim are not only professional and talented, they clearly care about our content and delivering a high quality production. Did I mention that the "broken" footage was fixed?
When I saw Not In Our Town: Light in the Darkness on PBS in September, in all of it's HD glory, I was amazed at the quality, and oh so grateful that we had chosen the best post production house in San Francisco.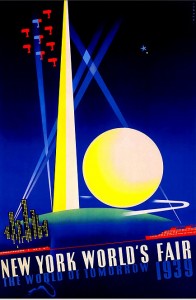 Juliana Parroni, Editor "The American Experience," "American Masters" and Film Professor at Howard University.
I first hired ZAP in 2005 to provide the services necessary to restore and master to HD a series of important documentary films that date from 1979 to 1991. I went to Kim in part because I needed someone with his precise range of knowledge. I was hired to supervise this job based on my knowledge of the films and the conditions under which they had been originally been produced, NOT on my knowledge of new technology. Having been a colleague of Kim's in the past, I knew him to be knowledgeable, and very important under the circumstances, possessed of good taste and high integrity. The four films, by noted directing team Lance Bird and Tom Johnson, are of historic value and we were committed to preserving them for future generations. Each of the films presented a new challenge. With patience and flexibility Kim guided this complex project through issues of deteriorating prints, lost negative, replacing narration from original 1/4″ master tapes, remastering and sweetening of sound, replicating period graphics, layout, even issues of distribution… the list goes on and on. The length of the job was due to other pressing matters on the part of the filmmakers, but even over the gaps in our inattention, Kim and the people at ZAP kept the project on track. ZAP was always willing to work within our budget and gave us options when we needed them. Kim was asked to consider various opinions and sometimes referee and this he did with grace and humor. On his own initiative and from his own passion for the work, he often went the extra mile.
I really can't imagine having completed this project without ZAP.