OUR ROOTS
ZAP grew out of Francis Coppola's American Zoetrope, a San Francisco film studio and post production facility. ZAP was founded by Zoetrope's former head of Post Production and long-time Coppola collaborator, Kim Aubry. In early 2005, ZAP took over American Zoetrope's in-progress post production work and embarked on its own production and post production projects. These included restorations of classic films, creating great documentaries about those films for the home video audience and continuing our work as a boutique post facility and DVD design and authoring facility. Notable early ZAP work included 2005's "The Outsiders – The Complete Novel," "Apocalypse Now – The Complete Dossier," "The Godfather – The Coppola Restoration" and the 2009 15th anniversary re-release of the Robert Zemeckis 1993 film "Forrest Gump" on Blu-ray.
Since 2009, ZAP has been providing creative and technical finishing services for independent filmmakers.
THE ZAPPERS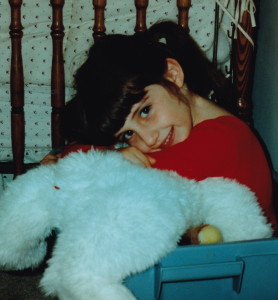 Ashley Pagán is a San Francisco born and raised editor. After earning her degree in Cinema from San Francisco State University, she began working in video production in the Silicon Valley startup scene. Through her varied work for San Francisco startups and small businesses as well as one of the leading technology news websites, TechCrunch, Ashley has experience with shooting, editing, television studio operation, live web streaming, and film archiving. She specializes in Final Cut and Premiere editing and at ZAP also handles DVD and Blu-ray authoring, After Effects work, and the screening room. Her other interests include food and dance, so when she's not working on films she can often be found testing new recipes in the kitchen or in a jazz, blues, Bollywood, or samba class.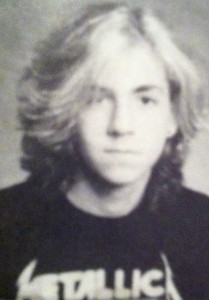 Ri Crawford (EMERITUS/FREELANCE) Motion Graphics Designer, Online Editor and Colorist (Joined ZAP in 2008)
Henri Toulouse Lautrec Matisse Crawford ("Ri" for short) is the son of a painter and a photographer and grew up in Columbia, South Carolina. Before earning his Masters degree in difficult modern music at Mills College, he worked as a zookeeper, animator and freelance After Effects artist. (In his spare time, Ri builds armatures and does classic stop motion animation, maintains a 1973 BMW 2002, and composes music.) His first assignment at ZAP was to create an animation depicting the restoration of the damaged master negative of "The Godfather" (1972 Francis Coppola, Paramount Pictures) for a documentary. Over the past 5 years, Ri has honed his Avid, After Effects, Moka and Final Cut Pro skills, especially relating to the on-line finishing of films. Ri recently returned to ZAP from a 3-month sabbatical during which he holed up in his Oakland basement and animated over three and one half seconds of an original stop motion animated film based on an Italo Calvino fable.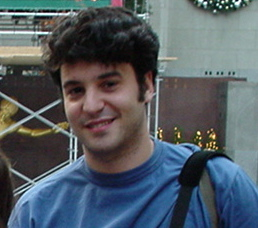 Leo Hallal (EMERITUS/FREELANCE) Colorist. (Grading at ZAP since 2008, joined our staff in 2012). Leo Hallal is a film and television post production specialist. Since 1998, he has been involved in all aspects of film post production, working in cutting rooms, in film labs and post facilities in Brazil and the U.S. In 2004, Leo opened a freelance practice in color grading for independent features and television. Leo and his wife Patricia made a permanent move to the SF Bay Area in late 2012 to work at ZAP and to eat sushi. Leo says: "I believe the craft of color grading is much more than mastering the technique. I believe we must educate our eyes and sensibility, for color grading is a creative extension of photography that allows the director's vision to prevail."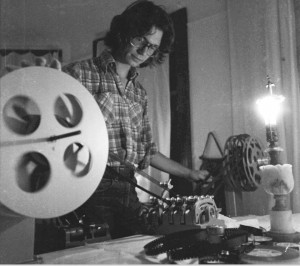 Gary Coates (FREELANCE) Colorist. (Grading at ZAP since 2005 as a freelancer). While taking lower division undergraduate courses in my home state Illinois I noticed that the experimental films, music, and literature I was drawn to were often made in San Francisco. I hopped an Amtrak train to work my way through college at San Francisco State University's cinema department. I jumped to the telecine trade in 1984, first at Diner+Allied and then over to Western Images in 1991 where I worked on television commercials, Lucasfilm's ABC television series The Young Indiana Jones Chronicles and other broadcast long-form titles. I have worked as a free lance telecine colorist since 2001 at San Francisco telecine houses including Varitel Modern VideoFilm, American Zoetrope, ZAP, Retina, and Spy Post.

The digital era of color grading has ushered in the enormous creative potential of the digital intermediate. I participated on PIXAR's digital intermediate color grading team on Brad Bird's The Incredibles using the discreet lustre station in 2004. That year I also worked on the restoration via HD Digital intermediate of the 1974 film The Grateful Dead. Since 2004, I have been working on ways to make my craft affordable, practical, and a creative advance for filmmakers especially in the San Francisco Bay Area.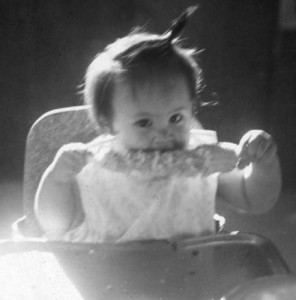 Elisa Tanaka (FREELANCE) Graphic Designer. (Collaborating with ZAP since 1999). Elisa Tanaka hails from the Philadelphia area, and is the daughter of a former nurse (mom) and a degreed lettering artist (dad) who was a member of the second graduating class of Art Center, Pasadena. She earned her BA from Harvard with honors in Visual and Environmental Studies. Elisa started her graphics career designing books and record jackets, eventually moving to San Francisco. Elisa collaborated with Kim in his Zoetrope days designing posters and radical packages for many Zoetrope DVD releases including "Apocalypse Now Redux," (2002) and "Bram Stoker's Dracula" (2006). Currently, Elisa is the head of the art department at The Coppola Companies. But she still finds time to work with ZAP designing film main titles and to consult with us on text styling and DVD package designs while watching her cats frolick in her Potrero Hill design studio.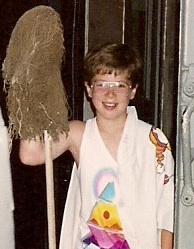 Michael Robinson Fleming – Clean-Up Man (EMERITUS) In-house Producer, On-Line Editor. (Joined ZAP in 2010). Mike Fleming earned his MFA in Film at San Francisco Art Institute, qualifying Mike as ZAP's "most credentialed" filmmaker. A Colorado native, Mike interned at ZAP for nine months, became a post-production assistant, and then went off to work in visual effects at ILM. After failing to win an Academy Award for the weekend meals he regularly catered there, he decided that he'd take whatever work he could get back in the studio at ZAP. Mike has been our in-house producer, DVD author, projectionist, groundskeeper and has come into his own as our second on-line editor.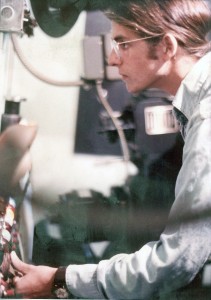 Kim Aubry, Projectionist ZAP's founder and owner, is the former Vice President for Technology and Post Production at Francis Ford Coppola's American Zoetrope in San Francisco. Prior to his 16 year collaboration with Coppola, Kim worked as a documentary film sound mixer, sound engineer and audio production trainer. Before that, Kim worked as a public radio journalist and community radio station pioneer, designing new studio facilities for the Inupiat of Barrow Alaska, farmworkers in the Salinas Valley and the last FM station to go on the air in New York City, WHCR (Harlem Community Radio). Kim worked his way out of college as a union projectionist and stage hand in the mid 1970s.
Filling in for a sound engineer friend on the re-recording of Gardens of Stone in 1986, Kim made his first acquaintance with Francis Ford Coppola."We got to speaking after a session one day. Francis learned I had come from radio, and I think that idea was interesting to him since I was coming from 'outside' the feature film world."Coppola put Kim in charge of post production in 1989, and they worked together on The Godfather Part III, Bram Stoker's Dracula, and numerous other films. In addition to supervising post production on all Coppola's films, Kim was instrumental in Zoetrope's experimentation with and development of the emerging technological approaches to filmmaking. As Kim points out, "Francis Coppola has been a pioneer in the field of the Electronic Cinema, and many techniques and processes that are commonly used in feature film post and television production were first developed at American Zoetrope in the 1970s and 80s."
Over the years, Kim has collaborated with developers of non-linear editing systems, co-developed an automatic film-to-video tape logging system for film editing, and has designed and supervised construction of a number of state-of-the-art facilities for post production and broadcast. His experience and expertise have brought him on lecture and presentation tours around the world, including film technology conferences in Barcelona, Hong Kong, Norway, Tokyo, Rio de Janeiro and London. In 1999, Kim launched the Zoetrope DVD Lab, initially in order to control the process and design of the DVDs of Coppola's films. "We felt that the early DVDs we were seeing were fundamentally not taking advantage of all that the medium had to offer. By creating our own in-house facility, we could make sure that the intention of the film was fully respected and expressed in the presentation of the DVD." In its first year, the lab released critically acclaimed DVDs of film titles such as "Apocalypse Now," "The Conversation" and "Tucker, The Man and His Dream." As the medium continued to evolve, Kim began producing the bonus extra materials accompanying the feature film on the DVDs. Having collaborated with many of the artists and actors on the original productions, it seemed a natural evolution for Kim to collaborate with these same people in developing new content designed to enhance the audience's understanding and interpretation of the original film.
Kim and his new company continued to produce critically acclaimed bonus features for DVD, then supervised the compression and authoring process through to completion, maintaining the highest quality standards he established during his tenure at American Zoetrope.